Preparing for an Open House or an Agent Showing
Living in a home while it's on the market to be sold can be stressful. Agents can request a showing for their buyers throughout the week, and prepping the home takes great effort and attention to detail to ensure that visitors receive the absolute best experience possible for their showing. The same holds true for Open Houses, when your listing agent hosts visitors for tours.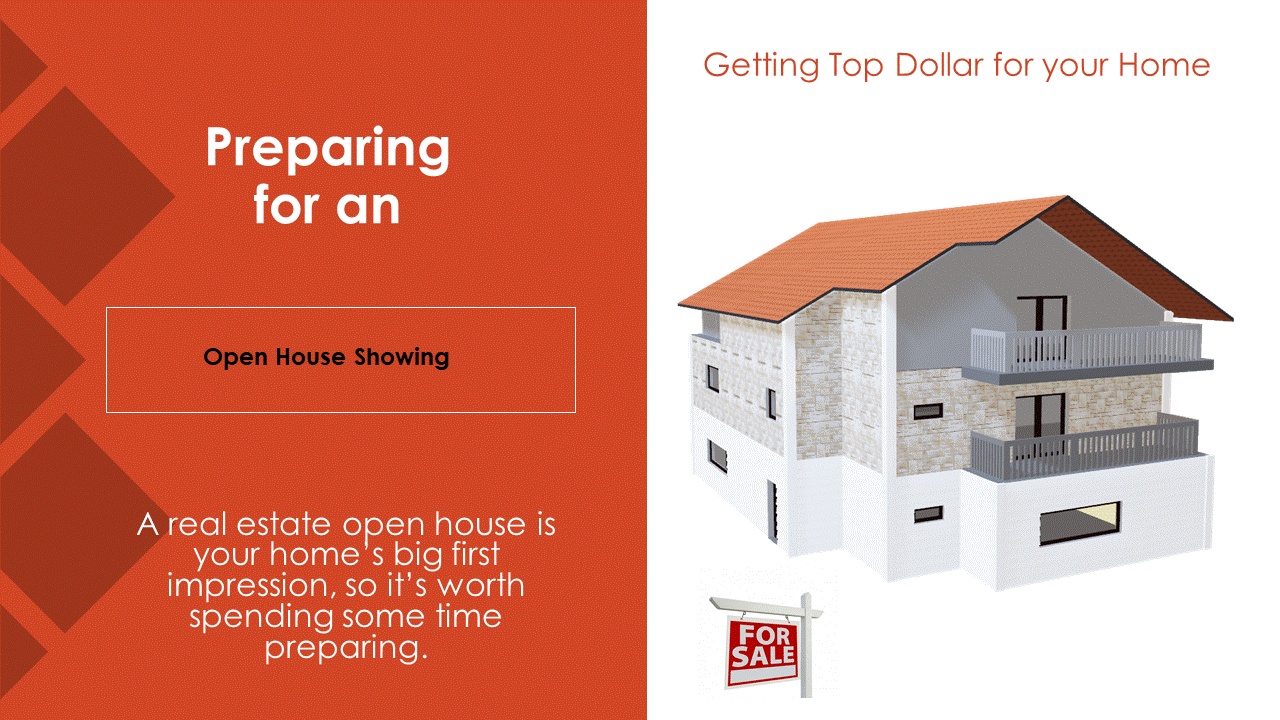 Visitors may be other agents previewing the property or showing the property to their buyers, buyers who don't have agents and are eager to see the property, neighbors, and anyone else who has an interest is invited to pop by during the open house.
A real estate open house is your home's big first impression, so it's worth spending some time preparing. Consider this open house checklist.

Make sure all areas of each room are visually clear of clutter and are clean.
Put away all personal items such as unopened or opened mail, magazines, photos.
Bathrooms should be clean. Any items left out should be organized. Close toilet seats: Enough said.
Kitchen should be clean, sink clear of dishes. Counters should be as clear as possible from appliances (toaster ovens, drainers, etc…) it's fine to have a coffee machine or mixer on the counter as it shows a good use of space, but the rule of thumb is "less is more" when positioning the home to a potential buyer.
Beds need to be properly made, all clothes put out of sight and surfaces free of clutter.
If possible, the drive way should be open and free of a parked car. It's fine to have a vehicle in the garage.
Clean up the front entrance: The walkway up to your property and the front entrance are your home's first impression. Power wash outside, touch up paint in the entryway, and clear out any dirt and grime that has collected around the edges.
Finally, give the home a quick walk through and see what catches your eye. Once you've prepared for the showing the only thing you should see is the beauty of the home itself.

Putting your house on the market can be a stressful experience, especially when you consider the added pressure of inviting strangers into your home during an open house. Luckily, your real estate agent is an expert in the entire listing process, so ask your agent any questions you have to ensure the entire experience is seamless and as stress free as possible.
Thank you,